The legalities of getting married in Hungary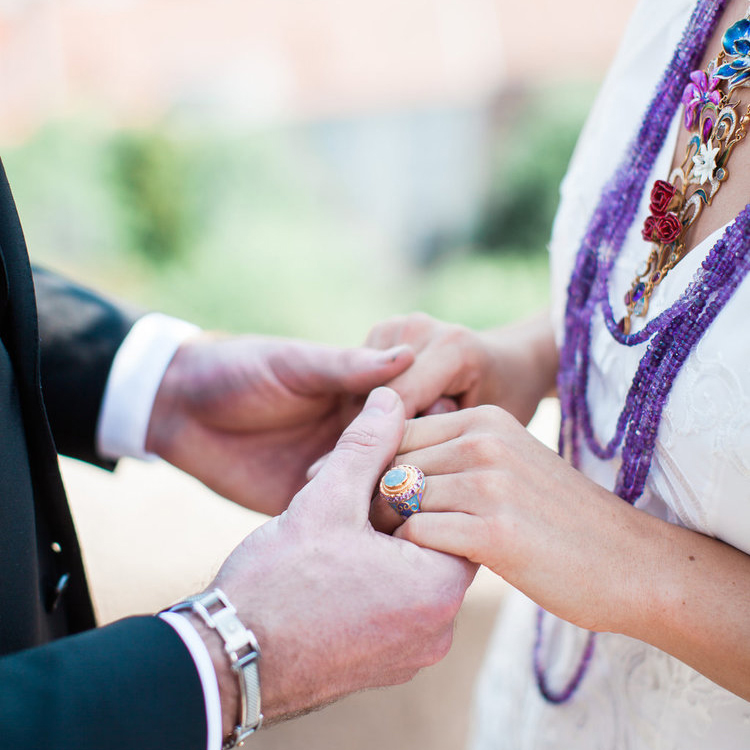 How to get LEGALLY married in Hungary
The legal process of getting married in Hungary is a relatively complex one. Some couples will opt to do a symbolic ceremony in Budapest and make it official in their home country. For those up for the adventure of doing it legit - be well-prepared, do you research and have fun with it.
WHAT ARE THE REQUIREMENTS?
Legal age for marriage is 18 years for both men and women.
Bride and Groom may not be related by blood, marriage or adoption.
Only civil ceremonies are recognised.
HOW LONG DO I NEED TO PREPARE?
Allow at-least 3 months before you leave for preparation in your home country and 10 working days in Hungary. Do not prepare any legal papers more than 6 months before your wedding date, as some documents are only valid for a certain period of time.
WHAT DO I NEED TO DO BEFORE I LEAVE?
Hungary doesn't require you be a resident to get married within the country, however there may be a waiting period before you can marry so make your plans in advance. Book your date, venue (ensure it is legally recognised for weddings!) and pick a celebrant. Involve your celebrant in the process, as they will be extremely helpful in liaising with Hungarian offices that don't often speak English.
Unless you wish to spend 30 days in the country prior to your marriage, there are certain steps to take ahead of time in your country of residence. First, make sure you attain a Certificate of No Impediment (or comparing document) from your home country. This often takes 2-5 weeks, so be sure to do this first! This will need to be translated in Hungarian — our suggestion is contacting your country's embassy in Hungary, as they will be able to assist in processing these documents. Typically, the bride and groom will courier the embassy the documents and pick them up on arrival.
WHAT DO I NEED TO TAKE WITH ME?
Passports

Birth Certificates with full parents' names

Certificate of No Impediment

Certificate of Single Status

If you have been divorced then the original marriage certificate and final divorce papers must be shown.

If you are widowed then the original marriage certificate and death certificate of your previous spouse must be shown.

All documents must be translated into Hungarian by an official translator and be stamped with an apostille.
WHAT DO I NEED TO DO UPON ARRIVAL?
Meet with your Wedding Celebrant (or local planner) as they will be able to advise tailored steps dependent on your wedding venue and nationality.
WHAT TO EXPECT?
Legal ceremonies will be conducted in Hungarian language and will be translated upon request (its part of the fun!)
PLEASE NOTE: If you have any questions about the process we suggest getting in touch with one of our recommended celebrants. These are guidelines are standard processes and we strongly recommend double checking the process with your countries offices as every country has a slightly different process.